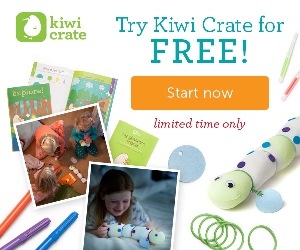 The free trial includes a sample activity. The Kiwi Crate regular crates include 2-3 hands-on projects.
Try Kiwi Crate for free! Enjoy a free sample-size project from one of their most popular crates!
Only $3.95 shipping.
You will be automatically enrolled in a Kiwi Crate monthly subscription*, and may cancel at anytime.
Your free trial includes: My Glowworm Friend